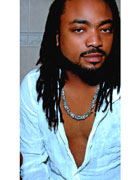 Today's video of the day will be 'You' by international soca artist, Machel Montano.
The song is off his 2005 album, The Xtatik Experience. Some of his other major hits include Jumbie, Mocking Meh, and Taylay. Make YOUR REQUEST FOR VIDEO OF THE DAY! Enjoy!
P.S.
Sorry for posting so late, I had my hands tied.